Holistic Integrative Services with Carylanne  ~
Change your Thoughts~ Shift your Energy~ Change your Life
Spiritual Guidance~   Life Coaching~
Integrative Vibrational Energy Healing~

Spiritual Guidance & Consulting
Are you looking to create a profound transformation in your life? live in greater confidence, ease, grace, creative self expression, purpose and potential ?
This integrative holistic approach  help's you learn to access and trust your intuition, gain clarity to direct your life, manifest your desires, nurture your dreams and follow your inner calling to experience soul fulfillment, abundance and live in your true nature.  Do you need support in understanding  your soul/human self,  the lessons before you and who you truly are and are here to become?
The  spiritual path relies on the perspective that there is a Divine presence within that guides our lives and we all have access to this inner wisdom. A spiritual guide is someone who walks with you on your spiritual journey through the discovery and evolution of one of the most important relationships in your life, your relationship with yourself and the Divine/Spirit/God/ Universe.
Growth happens with every new perception. These sessions assists you to change your thoughts, gain clarity and confidence, be at peace with yourself, increase trust, self love and acceptance and live in your authentic power and presence.
50 or 75 minute sessions $140
 Integrative  Vibrational Energy Session
Carylanne utilizes her intuition with intentional  high vibration hands on energy therapy, meditation, prayer and spiritual guidance to support you into a place of  confidence, well-being, vitality and balance.
Each energy session is designed especially for you and addresses what is happening for you right now.
The benefits may include: Increasing your energy, vitality and health in the organs, muscles and energy systems of the body, while smoothing out the energy field, relieving stress, tension, fear and anxiety restoring harmony to the body, mind and soul. Shifts in awareness and consciousness are greatly supported as is your ability to move forward, gain clarity & focus while transforming old and toxic thought patterns, releasing blocks, cellular memory and limiting beliefs. This session is  designed to help you shift and transform your energy, open pathways for inspiration, align you with the infinite Source within to magnetize and balance your life force energy.
Investment~   60-75-90 minutes $133 -$175
Life Coaching 
 One-on-One Coaching is powerful,
supportive, and offers real-time guidance.
Are you feeling uncomfortable in your life? Do you lack confidence and doubt your decisions?
Are you ready to remove the roadblocks in your thinking?
Here are the benefits you :   Identify core issues and together  break through these personal challenges, change your thoughts,
shift limiting beliefs, overcome fear, anxiety obstacles and most importantly, gain the tools to transform them.
 As new awareness surfaces through therapeutic dialogue, answers are found within and you become calm, clear, confident and able to step forward.
  Carylanne listens, guides and creates a safe, sacred, comfortable space for self-discovery and transformation. Let's work together to identify and accomplish your goals and intentions, and put them into action, to help you become who you want to be and create a life you love.
Build and create the life you desire now.    
Investment: One Hour–$140
4 session package 1x per week $475(1-time payment for new clients only)
Student coaching/mentoring rates available. $125 per hour
Personalized Meditations
Bring  balance, peace of mind and abundance into your life, while reducing stress and anxiety.
Increase your energy and vitality,  change your mindset, increase peace, expand into greater self- love.
Carylanne dialogues with you to create your personal meditation.
Investment begins at $125
Reiki~ Energy Medicine
Reiki is a Japanese healing art that naturally supports calming, stress relief, and triggers your body's natural healing abilities to improve your energy flow, health, and well being.
Energy medicine aims to help the flow of energy and remove blocks in a similar way to acupuncture or acupressure. Improving the flow of energy around the body, say Reiki practitioners, can enable relaxation, reduce pain, speed healing, and reduce other symptoms of illness. Reiki has been around for thousands of years.
Reiki is the transference of Universal life force energy done through the palms of the hands and the heart. A system of natural healing which activates the natural healing process in one's body to restore physical, mental and emotional balance and harmony. Reiki supports connection to the soul, heart and may inspire spiritual growth.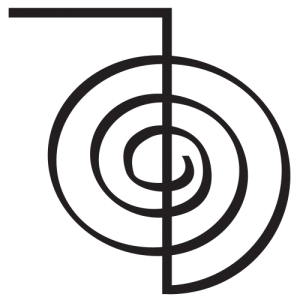 Energy medicine relates to the understanding that every organ in the body has its own energy field and that our thoughts, actions, emotions, and intentions can affect the balance, health, strength and harmony of our energy body and energy field. Dis-ease shows up in the energy field prior to showing up in the body.
The benefits of Reiki may include anxiety reduction, relaxation, stress reduction, calming of the nervous system, healing, balancing, pain reduction, peace of mind. Some experience a feeling of renewal, new hope, joy, and feelings of re-connection. Studies show Reiki may lower blood pressure, reduces tension and bring about a deep feeling of well being.
Investment: Starting at $133 In person and remote healing sessions are available.
WE LOVE  and Appreciate Referrals and  you are the best person we know to refer a friend to us. 
Receive $20 toward your next session by sending a referral and let me know when you do so I may thank you.
Cancellation Policy~ Carylanne has a 24-hour cancellation policy. Please call or text if you are unable to keep your appointment. If an appointment is not  cancelled with 24 hours a fee for a one-hour session is charged.
Of course, emergencies do arise in life, let us honor one another and our time.
Safe Care protocols are in place, germ guardian on in office during all sessions.