Let me introduce myself,  I am Carylanne.
I am here to live a purposeful life, to love, to joyfully learn, to share and hopefully inspire others on the journey.
On the path, the one truth I know is  Love heals~.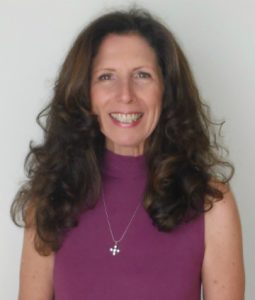 At an early age, I had a sense there was something more, something untapped, undefined yet very real.  For me, it is Source, Spirit, Creator,  many names all one source.  We are made of love and we are love.   Spirit/Source is in all things and lives within us & we are this energy, awareness, & consciousness.  On my journey which is ever evolving  I now know, I am one with the source that created me, this power lives within me & in nature. In nature, I  am renewed, regenerated and made whole once more. For me, nature plays a very important role in my life, joy, health and spiritual connection. I believe in intentional living. I  believe my thoughts create my reality. I know, we become what we believe.
I experienced an awakening at 26, what some refer to as an NDE (near death experience) that exquisitely changed and challenged me in my life.  I awakened to my gifts of the Spirit, I began to see all of life in a "whole" new way and experience synchronistic events that led me to seek spiritual teachings and to discover my true self and express her to the world.
I believe we live in an ever-changing world wherevwe are capable of doing anything. john 14:12 "Very truly I will tell you, whoever believes in me will do the works I have been doing and they will do even greater than these. " Authenticity is a most valuable asset and allows us all to be who we came here to be and share our light in the world. We are here to express our unique and highest self, creativity, our talents, love  gifts and inspiration with all in the world.
I see anxiety fear and depression as teachers and It was through my own personal struggle or gift of anxiety and depression that I sought out holistic health and healing approaches, this led me to know what I truly wanted to do with my life.  I had the good fortune to work with a Reiki Master Teacher and through her amazing care/treatments and ongoing support, coupled with meditation, dietary changes and Spiritual connection,   I was able to get off all the medications and anti-depressants I was taking. I also found a new strength, confidence and understanding of who I am , a vessel for Spirit. and this is how I re-awakened to my gifts of healing, clairaudience, intuition and channeling.
My connection to the divine is the most important in my life. Communing with nature,  living in Christ consciousness, communing with the angels and divine helpers reminds me who I am while supporting me to be of service to others. Discovering natural medicines &  healing remedies changed my life , for this I am forever grateful and I utilize my intuition and spiritual gifts in all I do. I believe their are many paths that lead to the one Source .  I am honored to be supporting others to connect with their heart, awaken their spirit and partner with the Divine source of their personal truth.
I had the good fortune to move to Virginia Beach in 1993  which is where my formal,  professional holistic health , spiritual teaching and energy healing/wellness training began. I was treated  by a  Reiki Master in Florida who guided me  to visit the A.R.E and I did. It was a true miracle as I quickly enrolled at the Cayce-Reilly School of  Massotherapy which prompted me to re-direct my life and focus on my Spiritual journey, meditation, health & healing and begin evolving in to my true self. This included a daily spiritual practice, meditation, walks in nature, mindfulness and a self-care regimen.  The training with several Usui  Reiki Master teachers, teachers of meditation and Energy Medicine practitioners from 1996 to 2013, gaining wisdom, practice and knowledge supported an awakening and remembrance of my  innate  Intuitive gifts.
In 1995, I became an ordained minister. I studied Raindrop technique at the Reilly School of Massage in 2001. Spiritual mentoring came next and then through a lucid dream I was guided to become Certified in Hypnotherapiy at the Genesis School of Hypnotherapy in 2002. The hypnosis training led to a love of teaching & channeling guided meditation and this is an ongoing  love and a beautiful part of my health & healing practice.  I studied Body Memory Recall with founder and teacher Jonathan Tripodi from 1998-2001. I began to understand the mind body connection on a deep level and My interest & training in essential oils and aromatherapy  began . Young Living oils play an integral role in all the treatments I provide and my interest soars to new heights everyday. Next came crystals, herbs, color therapy and stones. i became a licensed esthetician at the Chrysum Institute in 2006. In 2011, another great life path opened the study and practice of Shamanism began  and is ongoing. In 2015, I became ordained with the order of Melchizedek . Presently I am studying and practicing different forms of prayer, meditation, Christ consciousness, and ways to stay in balance.
After years of extensive training, I now offers an array of holistic healing modalities dedicated to supporting others to personally succeed in life and  love while creating a depth of well being, radiant health, joy, balance, financial freedom and spiritual fulfillment.
Services include:   life coach, intuitive healer, Reiki master, spiritual mentor, educator, meditation instructor, ordained minister, inspired speaker, hypnotherapist, teacher and practitioner of the renowned Raindrop technique,  licensed esthetician, Young Living consultant & practitioner. Angel / Spirit readings, sacred ceremonies.
As a Spiritual Lifestyle Coach, I confidently provides clients with sound insight & encouragement to gain a greater understanding about themselves, what influences their choices and most important ways to create and live an ideal life.  Her integrative approach supports individuals to awaken and live in their true, authentic self with purpose, to overcome obstacles, find peace & balance within,gain  the tools to gracefully walk through life transitions, initiate positive change, create a firm foundation for ongoing self-care, open their heart,  and live an abundant, healthy, joyful  life.
I am delighted to support individuals and am well known for having a highly intuitive nature , "getting to the heart of the matter ", spiritual life coaching, healing hands, guided meditations , energy treatments & transformative seminars.
Carylanne's  bouyancy, deep faith in people, and commitment to doing spirit's will assists her clients in fulfilling life-long dreams…all leading to the creation of an authentic, healthy, prosperous lifestyle.
Carylanne is available for private sessions, group mentoring,corporate mindfulness training,marital blessings, phone appointments, online Skype interactions, seminars, speaking engagements and conferences.
"Carylanne sees and brings out the best in people"